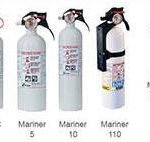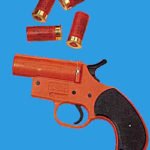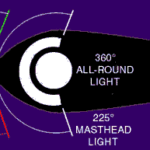 What is a Vessel Safety Check?
A Vessel Safety Check (VSC) is a courtesy examination of your boat and safety equipment to verify the presence and condition of safety equipment required by both federal and state authorities. These examinations are NOT a boarding or law enforcement issue. No citations are given as a result of this examination.
Why do I need a vessel safety check?
All recreational vessels are required to carry and maintain certain safety equipment. The equipment can vary with your vessel size and propulsion type. A vessel examiner is a specially trained member of the United States Power Squadrons  who is trained in these variables and can perform the same safety check which would occur if there is a law enforcement boarding. Using the information from the safety check you can identify and correct any deficiencies prior to a boarding while assuring that you have all required safety equipment aboard for the safety of your family and passengers.
Vessels that pass inspection will be issued a VSC decal. This does not exempt you from a law enforcement boarding, however you will be prepared if it does happen.
What are some of the items that are checked?
Navigation and anchor lights
Life jackets,
Fire extinguishers
Display of registration numbers
Marine pollution placards
Marine sanitation device – Toilet (if applicable)
Sound signal device – Horn, etc.
Ventilation system (if applicable)
Backfire flame arrester (if applicable)
Visual distress signals – Flares, etc.
Overall vessel condition
What if I don't pass the safety check?
If your vessel does not pass the safety check, you will be given a copy of the examination form with any discrepancies noted which need to be corrected. This is not a citation but rather intended as a tool to help you correct any issues to bring your vessel into compliance and make your boating activities safer.